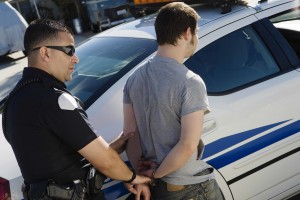 Most employers, schools, and even landlords have made it a point of their duty to ensure that whosoever they have living on their premises or working for them has a clean slate. How do these people know if you really do? You would not apply for a job or call about an apartment for rent/lease if you really didn't need to and so it is this angle that they use to get you to provide them with a police background check. 
Many people do background checks for the companies that they work for and, in most cases, every time they switch a job they have to start the process all over again.  Do you know what power you are giving to these people who request such information?
What is a background check?
This is any revelation of your past and history.  Though such checks are done for different purposes (thus revealing specific information), they normally show your personal information, past schools, jobs and criminal records.
The reasons why background investigations are done are to determine of you are fit for a particular job or whatever you applied for. It is also done to see if you have any criminal records and if you are a possible threat to those who you would be in close contact with.
It will also reveal how honest, trustworthy and dependable you are if others were to be in your care. Apart from doing just a mere background check, other screening, interviews, assessments and reference checks are done to come to a deserving and unbiased conclusion.
Information that a criminal background check will contain and the records that the police search as part of the check
If you were ever in any contact with the police for any reason whatsoever then the chances of all these interactions being revisited are very high. Not only does a police report show what you were arrested and charged for but it will also tell if you were ever reported for anything, your mental state, charges pending and anything related to probation or community service.
Some records that the police will search as part of the check are:
Their own local police database
Other police records in the United States and Canada
U.S state crime database
What information is normally provided when Police  criminal history checks that are done?
Despite the fact that the police may have a large amount of information about you on their records they will not necessarily provide all of it to the person/ company that requested the investigation. In most cases they might not also reveal just the information about your criminal past and convictions. The state law specifies what information can be revealed in different situations and so these rules must be followed.
The policies of the specific police department, the state laws and the information requested by the company will determine what is shown on the report. However, convictions for criminal offences are not normally hidden on the report.
Under what circumstances can a police background check be requested and can it be conducted without my knowledge?
Some of the most popular cases where you will see police reports being requested are whenever you apply for an educational institution, a job, a volunteer position that deals with children and other sensitive things such as money, security and the disabled. In addition, if you are applying for a job within the government, a professional license or any other business related activity then you would need a police background investigation.
The agency that you would go through to get this done will be responsible for the regulation of the record. An example of some professions that would require such screening, investigation is taxi and bus operators, teachers and staff of nuclear power plants.
In some circumstances an investigation can be conducted without your knowledge or your consent. Though a check can be conducted without your consent the information will not be revealed to the relevant person/ organizations until a proper request is done and confirmed.
How you can protect your interests if a personal background check is done on you
Get a background check done for yourself and ensure that all the information on it is correct to the best of your knowledge.  If it is not then you need to take the necessary steps to correct the errors.
If you are provided with a form to fill consenting to a background investigation then you need to carefully examine the form. If it is that you do not quite understand something that is written on the form ask them to re do the document rephrasing exactly what they are requesting.
Sign only to what you are willing to do.
Suggest to do the police report independently. By doing it by yourself you will be able to see what is on it before it get to the hands of others.
Request to alter the consent form by having the employer agree to discuss any information that is found on it that might not be too welcoming.
A police background check in today's society is an integral part of your how much you excel in both education and your career as it has the power to determine your faith in both. If you know that you have a record that will be detrimental to your future then it is your responsibility to take the necessary steps to make it right.