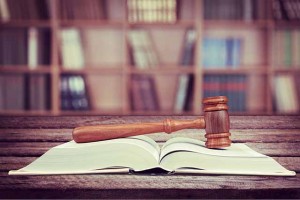 The benefits of clearing past convictions and arrests are many. They range from being able to obtain professional licenses, getting employment, voting rights at the state, county and national levels, social benefits like being entitled to food allowance, medical benefits like insurance, permission to apply for home loans and much more. It helps you lead a normal life just like any other citizen.
However, expungement of criminal records is dependent on criteria such as the nature and severity of the crime. There are some state and a few federal laws that pre-decide the list of crimes, which can be pardoned and those records, which can be cleared.
So, what is an expunged record? Old criminal records, which have been destroyed, dismissed, sealed or cast aside by state, county and the federal courts. This means that such records are not accessible or visible to public eye. A person who is a first time offender, for instance, need not worry about his records casting a negative impression on a prospective employer.
An expunged record means a lot to anyone looking for brighter prospects. Expungement laws are flexible and allow the person to lead a life with a clean slate. In other words, you can start your life from scratch without letting the world know what you did in the past. Your crimes need not follow you like a dark shadow any longer.
If you are wondering what is an expunged record and procedures followed in your state, then don't worry. Though the procedures may be different across states, you can easily understand them as a layman or commoner. Just check for procedures that are involved to remove or expunge record in each state. All you need to find out is detailed information about your criminal rap sheet from your county police station. At times, the local authorities might direct you to the county clerk who will help you with copies of all your past records. There is a small fee to be paid for those copies.
Most crimes that can be expunged are misdemeanors, felonies and other smaller ones. But the crimes, which are considered minor in one county, may be bigger in another one, and vice versa. All crimes need not be expunged.
What is a Pardon?
States and federal authorities give options to a citizen, to apply for a pardon. There are two types of pardon: Executive and Federal. The executive type is generally issued either by a governor, and the federal pardon is issued by the President of the United States.
In order to get both the types of pardon, one needs to follow specific procedures, and collate state and federal-listed documents on their respective websites. So it is better that you check if your crime falls under the state or the federal category. The ambit will dictate the procedure of applying for a pardon.
It might have been a mistake committed by you in your early teens and you had to spend a month in jail. But now the same crime has become an obstacle for you in terms of achieving academics, overseas jobs and obtaining a professional license. This is how to expunge a record of an old case that has been considered ineligible for a normal expungement procedure.
Steps to Apply for a Governor's Pardon
Get a copy of your criminal records from the local law enforcement agency or the state's database that stores all conviction and arrest records.
See if there are any past charges except this one and any other remaining charges.
Visit the local law enforcement authorities like the sheriff county and the state's investigation agencies in the county where you were arrested and convicted. There is a form to be collected from all the authorities and filled. Submit an identity proof with the form.
After this, collect the required documents for the pardon and send it to the board, which will issue the pardon. There is a date of hearing that will be notified to you by the sheriff and the local police authorities.
You might have to attend a hearing conducted by this board who will decide whether you are eligible to get the state pardon or not.
During the hearing, support your case with required documents and make valid points for the reason you are applying for the pardon. The board issuing the pardon will ask you several questions about your case, circumstances of the crime and criminal records. It will also include data that you submitted about your personal records.
Benefits of a Pardon
A pardon is another way to expunge your criminal records. However serious your crime is, if you have the will and determination to move on in your life, the state will give you a chance to prove yourself.
Normally you can apply for a pardon five years after the crime has been committed and you have completed your prison time as well. A pardon, also known as a clemency, is a form of formal forgiveness granted by the state or federal government, showing your repentance.
Similarly, an expungement lets you reform your life and move ahead without feeling guilty for the past crimes committed by you. So, what is an expunged record after all? It is a proof that you want to do something positive and contribute in a useful manner to society.