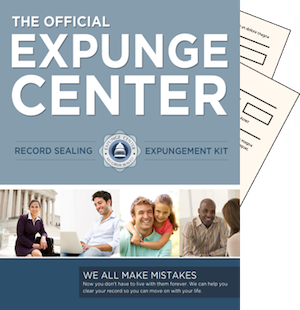 Expunge Record – Tennessee Expungement Kit
[add_to_cart item="0044″ quantity="user:1″ ]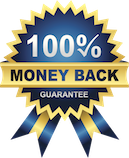 Having a prior criminal record can make it almost impossible to re-enter the work force. Most employers are rather particular when it comes to hiring employees with an unfavorable past. What has happened in the past has the potential to prevent an individual from being hired. This does not have to happen, Tennessee expungement can eliminate potential employers from knowing about past mistakes.
Stop employers and individuals from seeing mistakes that were made in the past by filing to expunge record in Tennessee. By using the easy to fill out forms available through expungecenter.com past, past mistakes become invisible to public viewers. This means employers can no longer pass judgment when considering an employee that has been charged with crime in the past. That is right, no longer will the past haunt a job hunt past criminal records have been hidden from the public in Tennessee.
When considering the process of concealing records it is important to remember that this grace is allowed based upon the nature of the criminal act. Those who have committed sexual offenses, gotten DUI's, or committed other similar serious crimes may not be eligible to seal or hide their records. Tennessee state laws are set in place to only allow the concealment of certain previous crimes such as misdemeanors and other minor or petty crimes.
These laws are to protect the public as well as enable individuals to remove blemishes from public viewing after the release from custody or parole/probationary periods. Staying crime free for a preset period of time enables individuals to become eligible to ask the court to seal their prior mistakes. These time frames are to ensure that an individual is sincerely trying to stay crime free and is earnestly seeking to live a better lifestyle.
Unfortunately some individuals pay the price and have a criminal record even when they were proven not guilty for the crime they were charged with. Those who were given an acquittal or had their charges dismissed will still suffer regardless. This is truly frustrating, but it is an easy problem to solve. The good news is that dismissals and acquittals are super simple to dissolve from the public eye, and if done properly can cost very little.
To apply to seal records in Tennessee applicants can use the forms provided by expungecenter.com and avoid paying expensive legal representative fees. The process of filing to remove past criminal blemishes is rather simple and can easily be done without hiring an expensive attorney. Though it is easy to complete the application and go through the process it is advisable to have some help along the way. Filing the wrong forms or having errors on the forms can prevent the process from being approved by a Tennessee court.
Having an experienced resource to provide the appropriate forms and advise individuals on how to properly fill them out and file them is crucial. Getting rid of negative criminal marks immediately should be the goal of every individual in this situation. Improper forms and mistakes on them will only delay the court from approving the concealment. Avoid this costly mistake by doing it right the first time.
Hiring an attorney is of course a great way to be sure there are no errors, but doing so will put a huge dent in an already suffering wallet. Saving money in this economy is vital to survival, and those who are having trouble finding gainful employment due to past mistakes simply cannot afford to waste money. Become one of the thousands of people that have discovered how easy it truly is to file for the expunge record Tennessee process by getting affordable help from expungecenter.com. Don't let the past haunt the future, conceal undesirable criminal files today and discover a life free of discrimination.
[add_to_cart item="0044″ quantity="user:1″ ]