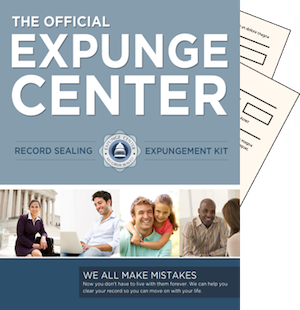 New Jersey Criminal Records Expunge Kit
[add_to_cart item="0031″ quantity="user:1″ ]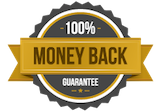 Having a criminal record is worse than having a bad credit rating. Even though a person can be acquitted from an offense, it will forever affect that person's life unless it is removed. Getting a job becomes harder with a criminal record because there are many companies and businesses that have a prejudice against ex-convicts and those with a bad police record. This is also the same when interacting with people since they are judged based on their past. However, the good news is people can now seal or remove a conviction or arrest to clear their name.
This procedure is done to remove a criminal conviction from public access. Usually, those who want to seal a case against them hire a lawyer to help them do the process. However, this method is way too costly and it takes a long and complex process. Therefore, instead of asking for an attorney's help, people now have the option to do the process on their own. This is not only cheaper, but it is also less complicated. However, every state has their own regulations on sealing a criminal record so it is important to check state rules on this first.
New Jersey Expungement
The state of New Jersey has its own rules and there are also many lawyers in the state who offer help with this process. However, not every crime is eligible in NJ. There are criminal convictions that are beyond sealable so it is better to check the list of these crimes first.
Here are the crimes that are not covered in New Jersey: criminal homicide, distribution or possession of controlled dangerous substances, criminal restraint, kidnapping, criminal sexual contact with a minor, sexual assault, robbery, child pornography and other welfare threatening crimes (involving sexual contact) against children, false imprisonment, false swearing, enticing or luring, and perjury. Moreover, DUI tickets cannot be sealed so they are basically not included.
On the other hand, it is good to know that there are many crimes that can be expunged in NJ. However, this does not mean that it takes effect in all circumstances. Expungements are not effective when applying for a job in a judicial branch of the government or with a law enforcement institution or agency. Nevertheless, this does not mean that people have a small chance of getting a job already. There are still lots of jobs that can be applied for such as a nurse, teacher, banker, computer programmer, real estate broker, barber, and many others. This is also effective when submitting an application for school or professional organization admission. This means that people can still have a normal life.
Using the Kit
People who wish to seal a crime conviction do not have to run to a lawyer anymore to do the process. There are already ways designed to make this process easier. For instance, those who want to expunge record in New Jersey can just go to the Expunge Center, a website offering a do-it-yourself kit.
A kit allows anyone to do the sealing process on their own. This do-it-yourself sealing and filing kit is cheaper in cost so it is really more practical to use rather than asking for help from an attorney. These kits are proven effective and are easy to use. In addition, they have a 100% money-back guarantee in case the process does not succeed. This is the reason why they are highly recommended. To be able to use the kit, an individual should first check to see if he or she can qualify for the process.
Back to Normal
With the new technology that is available, people who are troubled by a criminal record can now go back to their normal lives. In addition, they can take advantage of this process using a cheaper and easier way. For those with a criminal record, there is no need to worry about getting a job or interacting with others anymore since the past is already shut behind them.
[add_to_cart item="0031″ quantity="user:1″ ]
Make sure that you have completed our eligibility test before adding this item to your cart.