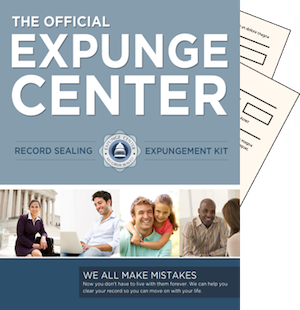 Michigan Criminal Records Expunge Kit
[add_to_cart item="0023″ quantity="user:1″ ]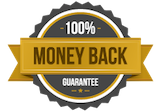 In today's world of shared information, it is difficult for a person who has made a regrettable mistake, to move forward with their lives. A criminal conviction can stick to a person with an iron grip. This can make it difficult to secure the job that you might want, or the housing that you need. In Michigan it is possible, to correct a mistake by getting a Michigan expungement.
In general terms an expungement is defined as a court order that orders the erasure of a criminal conviction. In a strict sense, there is no law to expunge records in Michigan. Michigan has a set-aside law. To set-aside a conviction is like sealing a record. A conviction that has been set-aside can still be viewed in law enforcement employment circumstances and other similar situations. They cannot, however, be viewed by the general public or used for general law enforcement purposes. They can also be utilized in future criminal cases, if they are applicable, and to set-aside an offense, does not preclude a person from registering as a sex offender.
Michigan laws involving criminal offense forgiveness is strict. Only first time offenders are eligible to set-aside a conviction. Person's convicted of traffic violations, sexual offenses, and felonies, or attempted felonies that are punishable by life in prison, are not eligible for a set-aside. However, those individuals who are found guilty by a judge or jury, or who plead no contest, or are guilty because of mental illness are eligible for a set-aside. Also Juveniles, over the age of seventeen, with diverted sentence records, may also apply for a set-aside. To be eligible for a set-aside, a person cannot have any previous convictions or convictions that were set-aside.
To apply for a set-aside, a period of five years must have expired since your conviction, or a period of five years must have expired since your release from prison, whichever is applicable. An application must contain the person's full name, and current address, a certified copy of the conviction that is to be set-aside, a statement that the applicant has not been convicted of any other offense, other than the one on the present application, a second statement stating as to whether or not any other application has been filed for any other convictions to be set-aside, and a third statement testifying as to whether or not the applicant has at the time of filing, any other indictments pending against them, and finally, the application must have a consent to use non-public record according to Michigan law. In addition to the application, the applicant must submit two fingerprint cards, completed by authorized agencies, along with a processing fee, to the Department of State Police.
The Department of State Police will then take the fingerprints and the information and verify that all of it is accurate with both State and Federal records. They will then notify the appropriate court of their findings. The court will take no action until the DSP has finished their investigation.
A copy of the application will be given to the District Attorney and the Prosecuting Attorney. They will be given an opportunity to contest the application. In addition, the victim of a serious misdemeanor or an assault has the right to appear at a set-aside hearing for their case. They are given the opportunity to give a written or verbal statement that may influence the Judge.
Then the court decides if the actions of the applicant from the date of conviction, or release from prison, warrant granting the setting aside of a conviction, and if that action is in the best welfare of the public.
[add_to_cart item="0023″ quantity="user:1″ ]
Make sure that you have completed our eligibility test before adding this item to your cart.