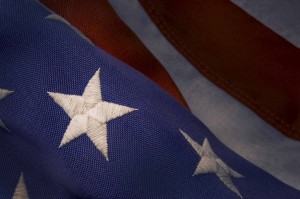 If you have ever been arrested, you can clean up your criminal history by filing to seal your records. Sealing your records will destroy it physically from all sources and hence you would be completely clean. However, the federal bodies can still see your records. There are also certain circumstances in which a sealed record may be unsealed and opened. These circumstances are defined by the different laws of each state and your sealed records may be opened after obtaining a court order in the future. For example, if you are convicted of a similar offense in the future, your past records will be unsealed and opened to be considered for sentencing you. Therefore, neither expunging nor sealing of your records will let you go unseen by the government in the future. Learn more on how to seal record and destroy them completely.
The records may be sealed if they are of juvenile crimes because such crimes are usually 'pardoned' by the court after the juvenile completes the sentence. If a child was adopted, the records about its birthparents are usually sealed and they are considered anonymous. You might also want to seal record so that you can hide your past and have a fresh start. Sealing records is better than expunging them because a background check will reveal expunged records but sealed records do not show up in background checks. There are various laws that govern the sealing of records and you must learn how to seal a criminal record so that you do not spend much time or money on it.
The criminal records can be sealed based on the nature of conviction and the sentence. If you were sentenced to a term in the state jail, then you don't have many options to seal your records. However, a county jail sentence would enable you to apply for sealing your records. There are certain types of convictions that are not allowed to be sealed. The list differs from state to state and you will have to refer to what the laws of your state say about your conviction. If you find that your state laws allow your conviction to be sealed, you can go ahead and apply to seal record. However, sealing your records doesn't let you get back the rights that ceased due to your conviction. For instance, your right to possess firearms doesn't get reinstated because you sealed your records.
Even after sealing your records, you are not eligible to possess firearms if your conviction says so. There are many such things that sealing your criminal records doesn't do for you. Learn more about the procedures for sealing records so that you don't have to spend much time on it. It is essential that you satisfy the conditions that the law states in order to apply for sealing your records. Only upon satisfying all these conditions, you will be qualified to apply to seal record. If you have doubts about how to seal your record, ask us today. Our experts will give you legal guidance and assistance based on your needs. You can also choose to expunge your records. However, if you expunge your records, they will still appear in the free public records and a simple background check will reveal that you were convicted of a crime in the past. Therefore, it is better to seal your records than to expunge them so that you don't have any trouble in the future.
To seal your records, you must obtain a copy of your criminal records. You can get a copy of it from the court. This is important because you will need to fill in the information found in the record in the application and so you will not be able to fill in the application completely without a copy of your criminal record. After filling in the application, you will have to send a copy of it to the victim directly or through the prosecutor. You will have to notify the victim because if they want to object it, the reason they state will be considered to grant your application.
You will have to attend a trial if your victim chooses to object the sealing. However, the judge will have the final say and so if he finds that you can be allowed to seal your records, you will be grant permission and you can go on with the procedure. Call us for any type of legal assistance regarding expunging your criminal records or sealing them physically.