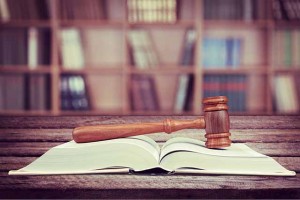 Some criminal records can be expunged under federal law so that people who were once convicted of a crime may get a chance to live a normal life again. Before attempting to remove your records you must first learn how do you get your criminal record expunged because there are various complexities associated with it. Not all convictions can get expunged; in particular, felonies and violent crimes cannot be removed from a record. Therefore, such convicts aren't allowed to wipe out their conviction. However, most people benefit from getting their criminal records expunged. There are certain things that an expungement can do and cannot do for you. Learn what you get from expunging your criminal records.
Though potential employers find criminal records, they can't refuse to employ you for this reason.
You can apply for mortgages without the conviction getting on the way.
You may rent a house and your landlord wouldn't find you as a convict because of your expungement.
Any type of background checks done by private parties wouldn't usually reveal your conviction.
When you get your criminal record expunged, you are no longer a convict. However, a background check will reveal ten years of your criminal history and the conviction would appear in the records. But, your expungement will also appear to show that you are no longer seen as a convict by the law. Therefore, after you complete your probation or jail time, it is best to expunge your records. There are also things that expungement can't do for you. You must know these before applying for expungement.
Expunging your criminal records doesn't wipe your convictions completely off your criminal history. But, still, it shows that you are free of those convictions.
You are not given back your right to possess firearms if your conviction states so.
The DMV might still consider refusing to give you a license so your driving privileges might be affected.
The US citizenship and immigrant services might still use the convictions to judge the applications you submit in the future.
Even after the expunction, you are required to let the authorities know of the conviction and expunction when applying for a government license or job.
The records aren't wiped out from the copies with the FBI and the state.
If your conviction prevents you from holding public office, expunging the criminal records does not give you the right to hold office.
If you want to learn more on how to get your criminal record, approach us for assistance with it. There are different ways and penal codes that determine how you must expunge your criminal records. The cases that involve only probation come under the first category. The second category includes all the cases that do not include probation as part of the sentence. Such cases usually involve only a fine payable to the court. Your conviction might be a felony and such convictions come under the third category. These felonies are reduced to misdemeanors while expunging and the misdemeanors are finally dismissed proving that you are free of the convictions. If you are convicted of felonies, call us to know how do you get your criminal record expunged.
Not all convicts are allowed to expunge their records. For instance, convicts who have done serious harm and those considered to be still harmful after the probation or jail sentence are not allowed to expunge their records. Before expunging their records, you must notify the victim through the prosecutor so that you get their consent to expunge your records. If you have any questions regarding how do you get your criminal record expunged, call us any time for legal advice. Even if the victim wants to object your application for expunction, the court will have the final say regarding it and hence the reasons given by the victim may not have a big impact on the decision made by the court. You will have to attend a trial for it if the victim objects your application for expunction. However, you can still do it if the court finds it harmless to expunge your records and let you go as a non-convict.
Before applying for expunction of your records, you must first get your criminal records because you will need the information in them to fill in the application. After filling your application you must submit it to the court through your attorney and notify the defendant. Call us to learn more about how do you get your criminal record expunged.