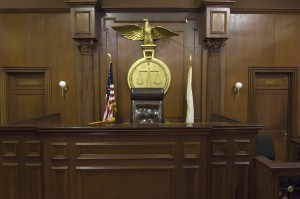 The Florida department of law enforcement (FDLE) is a government agency in Florida. It is responsible for formally coordinating eight boards, commissions and councils. The procedures, duties, and responsibilities of the agency are mandated through the state laws and statues.
The head quarter of the agency is located in Tallahassee which is the state capital. Apart from the head office there are seven other regional centers that you can visit for services offered by the FDLE.
One of the most popular things that you can request the agency to do is to conduct a FDLE background check. There are many reasons why an investigation such as this might be a requirement for you, such as if you plan to rent an apartment or if you are applying for a job.
Background check laws for landlords in Florida
The FDLE information  makes it possible for the general public to view arrest records in the form of a background check. However, the information that is available to the public is limited as you will only be able to see past convictions and warrants for arrests in the state. The search by the FDLE is done by entering simple information such as name, address and date of birth. Using a fingerprint scan to obtain information is not necessary. If you have an arrest record outside of Florida the landlord will not be able to view it as easily.
Employment background check
An employment background check is normally conducted for employment purposes as the name suggests. It is done for quite a number of reasons:
Avoid law suits – in some companies it is protocol that a background check be done on potential employees. This is important as if there are any potential lawsuits that are related to whichever employee it would not be due to the fact that a screening wasn't done. As such, the problem would not be foreseen and no one would be able to be blamed.
Protect customers – no company or business can survive without its customers whether they provide products or services. Most companies complete transactions by exchanging money (cash or card) for these commodities. As such, it is only fair to the customers that as a company they only hire trustworthy individuals that will be dealing with the business.  After all, you cannot have someone convicted of infraction in the accounting department.
Protect employees – whenever an employment background check is done it will reveal information about the applicant including their criminal history.  It is the duty of the employer/recruiter to ensure that whoever is hired does not jeopardize the safety of employees that are already with the company.
Verification of information – another reason why it is so important for background checks to be conducted is due to the fact that many individuals tend to tweak their applications for it to be impressive enough for them to get an interview. The investigation will therefore confirm if what you have on the application is authentic.
FBI background check
FBI background investigations are now a trend on the job market.  Companies do them to ensure that they hire individuals worthy of a place in their firm while citizens will do it for themselves to ensure that whatever information is found by anyone is accurate and true.
Whoever conducts a FBI investigation will find that a large amount of information is given to them which includes personal information, property owned, divorce filings and information about family members.
The three types of FBI checks are country wide, state wide and statewide. An FBI check is considered the most accurate since there is hardly anything that it does not reveal that was done by anyone.
You should always remember that anyone can decide to do a background check on you and information will definitely be revealed whether it is good, bad or in between. To do this all you will need to do is submit a formal letter and pay the fee for the process to begin. The letter must be certified and paid for by money order.
Personal background check
A background check that is personal is similar to all the other background checks.  In that, it also reveals your history. You can do an investigation such as this by going to the FBI's website and filling out a form. If you are doing it for yourself then you should out the mailing address as the one that you are currently registered to.  If you are doing it for your employer then you should use the company address.
You will need to copy all your ten fingers on a fingerprint card and complete the required fields.  Follow the guidelines set by the FBI fingerprint impressions to ensure that the prints are accurately copied. You can have them done professionally by a technician at a sheriff's office.
A FDLE background check can do more harm than good when someone does it before you.  In light of this, you should attempt to stay on the safe side of the job hunting by ensuring that whenever an investigation is done on you, you will not be surprised of the outcome. That is why cleaning your record before applying for employment is an essential part of job hunting.
The FDLE is present to assist in any way when it comes to obtaining information about you. Though it has its limitations it is also very helpful as certain information can only be accessed by certain people and so not all information is made public.