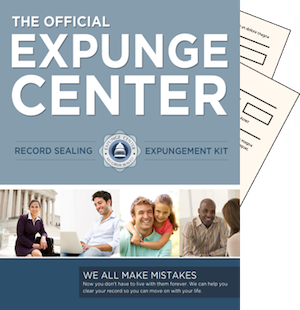 Kansas Criminal Records Expunge Kit
[add_to_cart item="0017″ quantity="user:1″ ]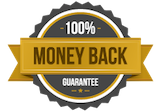 The process of expunging your criminal arrest record is a very positive step in your future as an individual desiring to provide for your family. Do you have an arrest record that you would like to have sealed? Our kit will allow you to begin the process of petitioning the court to expunge this unfortunate incident in your life in Kansas. Moreover, this process can be done without the high fees of a Kansas expungement attorney!
There are a lot of common misconceptions about criminal records in this country. For example, many people believe that if you are arrested and the case is later dropped through a "nolle prosequi" by the district attorney or you are acquitted then that means that this arrest will no longer be visible to the public and will not show up on a background check. Unfortunately, this is not always true. They can and do show up on a variety of public platforms, and even an arrest can have a deleterious effect on your life. Thus, accomplishing this can help you in a variety of areas, including in every situation where a background check is required. This will allow you to continue to be a productive member of society and to be able to apply and receive any licenses you may need for your trade, volunteer, work in jobs that would require a security clearance, obtain a Hazmat CDL, travel throughout North America, and do many other things much easier as well.
KANSAS LAWS
In order to begin this process, one needs to be aware of the different laws Kansas has regarding this issue. Kansas is fairly lenient on expungement, but like any other states there are certain offenses that are not eligible, such as the following:
Indecent Liberties with a Child
Indecent Solicitation of a Child
Certain forms of child endangerment
Manslaughter as a result of DUI, and
PROCEDURE TO EXPUNGE RECORD IN KANSAS
Our kit will provide you with all of the necessary forms needed to start this important process. For certain code violations in Kansas, you will need to wait a certain period of time, such as five years for such areas as the following:
Making a false affidavit on a driver's license application
Using a false name for a title in a car
Our kit can help you on your way to a more productive life, and you can do it in a demonstrably less expensive manner than hiring a private attorney. However, it is up to you to thoroughly study the laws of the Kansas Statutes. After doing so, however, our kit can help you start the process of acquiring a clean slate for yourself.
[add_to_cart item="0017″ quantity="user:1″ ]
Make sure that you have completed our eligibility test before adding this item to your cart.