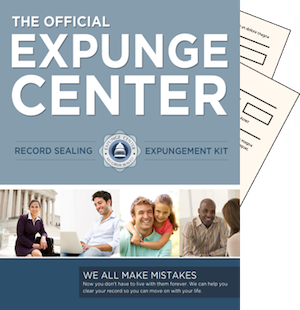 Indiana Criminal Records Expunge Kit
[add_to_cart item="0015″ quantity="user:1″ ]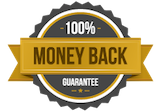 Indiana expungement laws may soon be changing. A bill has already passed giving judges more discretion when it comes to erasing the criminal records of those who have shown they have redeemed themselves.  The Bill is called the House Bill 1482. The supporters of this bill state that its intention is to help ex-offenders of non-violent crimes clear their names. This will help make it easier for them to find gainful employment as well as many other opportunities currently denied to ex-offenders. Although the expungement process itself may not become easier, individuals with previously unqualified criminal records may now seek sealing or expunging of their record and order our expunge kit.
In Indiana there is a 'sealing' law pertaining to criminal records. This enables some people who have low-level arrests/convictions to obtain a court order shielding those arrests from the public eye. What states everywhere are beginning to realize is that there are some truly good people who have made some bad decisions. Labeling them as being 'criminals' and enduring punishment the rest of their lives is far too harsh.
This new bill will give judges the power to totally erase certain class B and certain class C felonies from off the records. If people have arrests or convictions that have passed the eligibility requirements for being sealed, they too can be expunged. Certain types of crimes cannot be expunged like sex crimes or violent crimes. There will be a waiting period of five years once a sentence is completed before these cases can be considered. Applicants must prove they have stayed out of trouble during this time period.
The law passed on July 1st of 2011 allows people to petition for the restricted access to their criminal files. It still falls on the short side of expungement. That is what has caused so many people to get behind this new bill. The hardship of finding a job with a felony record is too hard for many people to overcome. There are some states that do have statutes already in place for this process.  Aside from being at a disadvantage in the job market, people with convictions are also held back from promotions and obtaining community positions. Until this bill there have been many people who were convicted of crimes throughout Indiana, who found themselves ineligible for the procedure.
In Indiana, some records remain accessible to law enforcement officials to use for civil purposes, although the adult arrest records are delivered specifically to the individual; then the fingerprints, arrest records, and photographs held by law enforcement will be destroyed within 30 days. To qualify these factors must be evident-
(1). An arrest was made but no charges were placed against the individual.
(2). Criminal charges were made and dropped due to mistaken identity, or no offense was committed, or no probably cause was proved.
and no account of that arrest will remain on the expunge record in Indiana or kept in any type of criminal record database or held in any type of law enforcement information library.
[add_to_cart item="0015″ quantity="user:1″ ]
By taking our qualifying test before adding the expungment kit to your cart, we can determine if your case qualifies for expungement.