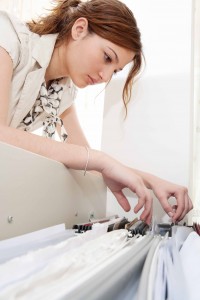 Whether we want to admit it or not, we are prone to committing mistakes. Having said that, there are those mistakes that are more detrimental as others and this is particularly in instances where the law is involved. For any individual who has been arrested, the details outlined are by themselves quite damning but can prove to be even more damaging when there are unknown inaccuracies.
With this in mind, residents are encouraged to monitor their Fulton County arrest records to keep themselves aware of what it says and, in instances where there are errors, take the necessary steps to correct the discrepancies.
What exactly is an arrest record?
An arrest record is the document created for an individual outlining their run-ins with the law. This document bears the full name, social security number (SSN), address, date of birth, ethnicity and other related personal information of the arrestee, as well as their front-view and side-on pictures (officially referred to as  Georgia mugshots). Alongside this, the date of the arrest, the county (in this case Fulton County), the offense and the category of the offense are also listed.
It should be noted that an arrest record is different from a criminal record which outlines the information subsequent to a court hearing and conviction. Though in many regards they are not considered with the same level of ramification, they are both records that will be permanently etched on the ex-offender's personal file. Not only are they permanent on the individual's record but they are also public as well, therefore anyone can go to the sheriff's office or any other related resource and execute a free background check to obtain your files.
Even though the offenses might have been misdemeanours (such as petty theft, driving under the influence, disorderly conduct, vandalism etc),  there are this serious consequences that can follow. These include loss of employment, denial of a bank loan as a result of a questionable character or being overlooked on an apartment for rent based on the possible devaluation of the property.
If you are residing in the county and you have an arrest record, it is advised that you monitor it to keep yourself aware off all that the relevant authorities know about you. For multiple reasons the arresting officer may make a mistake when completing the forms outlining the details of the arrest. This in and of itself is an issue but it can become an even bigger issue when you are told that you lied on an application form or left out some pertinent detail as a means of gaining an advantage.
Knowledge of what the record says enables you to take the necessary steps to "set the record straight" before it is too late. Mistakes do not only have to be on your files but someone else's, where an incorrect spelling of their name or inaccurate SSN could turn their arrest record into yours.
Additionally, with identity theft is becoming a more prevalent issue within the country all ex-offenders are advised to know the exact details as well as have a recent copy of an accurate arrest record to prevent any mishaps. Though it is quite unfortunate, criminal offenders are rather easy targets due to the ease with which their files can be accessed. As indicated above, the full name, SSN, address, date of birth and other related personal information is listed on the arrest record.
For some identity thieves this is more than enough details that they can use to further tarnish your reputation while ensuring that their names and faces remain out of public viewing. As arrest records and criminal records as well are classified as public records, any interested party can conduct a search and acquire this and other details that they can subsequently use to commit further offenses.
A person's good reputation – once blemished – can be difficult to restore. Having said that, even in instances where the actual offender has been rehabilitated and once again a law-abiding citizen, there would be those who expect or anticipate multiple wrongdoings.
Just as an interested party is able to use a number of resources to gain a copy of your Fulton criminal history records, you can utilize the same. These resources are:
County sheriff's office
This would quite possibly have been the first agency that the information was recorded, and as such it should be the first to be contacted when trying to access a copy of your Fulton County arrest records. It is recommended that you go directly to the office and follow all the necessary procedures to put yourself in a position to receive a copy of what the record says.
Courthouse
In instances where a court hearing was required, then that specific courthouse would have been given a copy of the record and the report prior to the court date. If for whatever reason the sheriff's office is out of reach you could look to receiving the details of the arrest from this government-related agency as well.
Online database
With technology playing such an integral role in everyday life it should be of no surprise that this is a possible information outlet as well. If the county office or courthouse does not have it listed on their database (which is unlikely), there are a number of other websites that post on a daily basis the information they gathered from those entities.
If you have not done so already, be sure to get a copy of your arrest record so you can familiarize yourself with its content. Monitoring it for any inaccuracies could turn out to be a very good move. You can also find out the different ways you could seal records from the public.