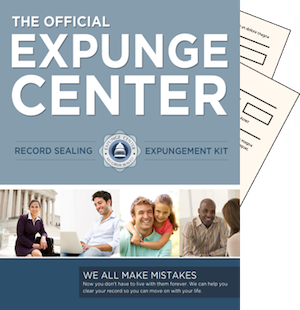 Illinois Criminal Records Expunge Kit
[add_to_cart item="0014″ quantity="user:1″ ]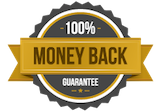 Courtroom documentation and records are an integral and important part of the legal system. Sometimes clients wish that their records are protected and thus removed from the system. This is called Expungement. Our kit allows for customers to accomplish this task on their own without having to undergo and incredibly difficult or daunting process. Being able to expunge a record in Illinois is a benefit that most people simply cannot accomplish on their own. Having a kit to deal with issues and get court records removed is the first step towards living a happy and fulfilling life once again. And expunge record in Illinois is very valuable for a person in order to move on for a variety of legal reasons. Illinois expungement is easily accomplished through the kit in which can easily be purchased online.
People who work hard to fight a court case have a large variety of issues and problems that may arise. Often people seek out a way in which they can easily protect themselves from their legal background in order to continue applying for jobs or leading a normal life. These kits help people to properly go about the system legally in order to take care of any issues that may be arising and holding them back. These problems can often cause people to have a hard time when it comes to legal aspects of their life. Hiding issues in their past helps to clear their name and move forward with their day to day life. Legal clearance helps people to clear their background with ease provided that a proper system such as the one provided, is used. when using the system people are able to clear their legal histories and help to eliminate certain things from their past and the court and legal system, this is extremely beneficial towards the client.
Working hard to obtain a clear history and legal system is extremely important towards people's future and career. It is with great importance that people acquire the services that will allow people to clear their name and past so that they can move on with their lives in a productive fashion. The services offered allow people to be able to do just that. The kit is a professional and legal way to obtain a clearance online that allows people to go about legally and correctly expunging their legal background. Illinois's legal system looks to ensure that people choose the best ways possible in which to address their legal woes and problems and the kit acts as a way in which people are able to directly confront these issues and clear them in an effective and productive manner. People who use this system will be greatly satisfied by how effective it is and the ease of legal changes it offers.
Expungement is extremely important in the lives of people. It offers people with a way in which they can improve their lives by getting rid of part of their past. Being able to shed and rid parts of a legal history from the past is a service that is provided through the kit that allows users to get themselves into a legally clean and clear court history detail. Those who invest in the kit are able to take on their history in a legal way. It is important that customers go a legal and legitimate route in route in order to properly move forward with their careers and lives. Investing in improper business services can be highly detrimental and thus it is highly important to only invest in companies that are trustworthy and can be relied upon readily. Luckily this kit provides all that is needed for customers to clear their past in Illinois.
[add_to_cart item="0014″ quantity="user:1″ ]
Make sure that you have completed our eligibility test before adding this item to your cart.