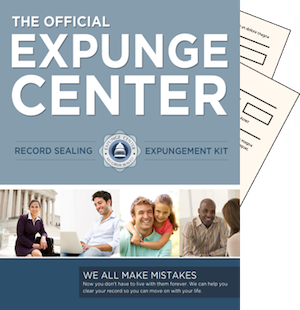 Expunge Record Idaho – Get the Kit
[add_to_cart item="0013″ quantity="user:1″ ]
We all have regrets, and often, those things we regret may follow us for many years. A criminal past is one of those regrets that can remain long after a sentence was served or someone turns over plenty of new leaves.  While everyone claims to provide second chances, past legal mistakes still can be considered red flags by employers, credit agencies, background check officials and others. However, there is some degree of relief available to get records sealed or removed, depending on what state the arrest or conviction occurred or your age at the time.  Sites like ExpungeCenter.com offer general resources on different methods of removing this public data, but it helps to learn each state's statutes and rules.
In Idaho, fingerprints, charging decisions and convictions remain in the public record, as does a physical description or identifying data about a suspect or guilty party.  According to state law, you can expunge record in Idaho if you were arrested or served a criminal summons but were never charged within a year of the arrest or summons, or if you were acquitted of all offenses arising from an arrest or criminal summons. The data includes fingerprints and criminal history related to a particular incident.
In some cases, even if the data is not completely deleted, Idaho courts can order that your sentence be modified even after you've served it. For instance, if you had a felony sentence suspended or completed an authorized mental health or drug court program with no violations, the judge has the discretion to amend your sentence to a misdemeanor. Sex-related offenses are not included in this particular clause.
People wanting to expunge record in Idaho from when they were a juvenile must wait a certain amount of time, whether they committed felonies or misdemeanors. Someone requesting sealing of a felony conviction or incarceration can begin the process five years from the date of release or after reaching age 18, whichever comes last.  Misdemeanor, status offenses or successful completion of a juvenile diversion program can begin the process a year after the date of termination of court jurisdiction or age 18, whichever comes later. The process for either type of offense begins with filing a petition for a hearing. The relevant prosecuting attorney must be present along with anyone else with relevant information who can testify. Certain juvenile convictions can't be deleted, mainly aggravated crimes against others (murder, aggravated battery, rape), plus arson or unlawful use of destructive devices or bombs.
If a judge feels satisfied that those conditions are met, the individual's life has improved and there's no pending legal activity, they can order that details like criminal reports, fingerprints and other related investigation info be removed from public view. A special index of the proceedings will be kept by the court, only to be revealed upon a hearing of competent jurisdiction.
[add_to_cart item="0013″ quantity="user:1″ ]
Make sure that you have completed our eligibility test before adding this item to your cart.