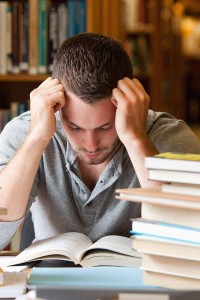 The process of expungement is not available for everybody. If you've been charged and proven guilty of a serious crime, you will most likely not be able to get your criminal record cleaned. However, under certain circumstances, some felonies can be removed from your record. The first thing you should do is get in touch with a lawyer and inform him or her: "I have a felony…" This will get the ball rolling on removing your criminal history.
The main benefits of getting an expungement usually center on getting a new job, applying for public benefits or getting back certain rights that were lost after your conviction, so it is important the you follow through with process if you can.
Can you vote if you have a felony?
States like Delaware and Alabama are very strict about felon voting laws. The former requires felons to wait five years after they were convicted before they can re-appear for voting. If you've been convicted of manslaughter, rape or bribery, you will never set foot in a voting booth again.
In Washington, things are a little easier and you can re-register as soon as you've completed your sentence and paid all your dues. If you're on parole or probation, then you need to wait out this period as well. Vermont and Maine are the only two states where felons are allowed to cast their vote. This takes place via an absentee ballot.
If you really want to vote again, it is best either way that you look into filing for expungement.
Can you get a passport if you have a felony?
When you visit a passport office and mention: "I have a felony," you might not be eligible to apply for such a document. If you've been involved in overseas drug trafficking, treason-related offenses or owe lots of money to various institutions you will not be granted a passport.
Smaller offences can be done away with and you can move in and out of the country without any problems. This is one of the main reasons why individuals look to getting their criminal records expunged. The question of how to have a felony expunged cannot be easily answered as there are a number of steps involved.
A short overview of expungement:
There are many people who contact lawyers with the statement: "I have a felony and need a job." The attorney will point you towards expungement.
After that you have to pull up your criminal record and find out whether you're eligible.
Next you have to fill up certain forms and file your petition in the jurisdiction where you were convicted.
The hearing will decide whether your expungement will come through or not.
I have a felony is not something that you would like to mention throughout your life. Make sure you take the expungement route if possible.
A criminal record is not something anybody would be proud of. "I have a felony" should be replaced by 'I have nothing to hide anymore.' Expungement can help you do that.