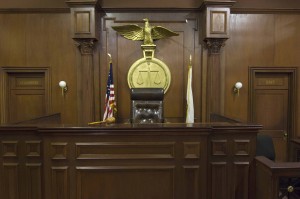 Even if you were released the very same day of an arrest, record of the arrest will still appear in your criminal history, which could mean trouble for you in the future. It may not get in your way immediately, but once you get a background check, it will reveal that you were arrested. Therefore, it is encouraged that you expunge arrest records.
You must satisfy a number of conditions before you can apply for expunction. For example, you must not have been charged of the crime after the arrest. Also, you can apply for expunging your records if the court dismissed your case. If someone else stole your identity to commit a crime, and you were wrongly arrested, this could be used as a reason to expunge arrest record. The charges you will have to pay to expunge your arrest record depend on the laws of the state you were arrested in. You must know about the legal formalities before you apply for expunction in order not to waste your time and money.
There could have been an arrest in your past, but your indictment was declared as no-bill by the grand jury. In such cases, you are free to expunge your records to clean up your history. All these provisions are made in order to help people lead a normal life after the arrest. You must learn how to apply for expunging arrest record so that you meet all the conditions before applying for the same. You must wait for a certain period of time before applying for expunging the record. During this time, you must not be convicted or arrested for any reason in order to apply for expunction. After the completion of this time, you may apply for expunction.
However, this time will be counted only after the probation is over. If you don't have any probation as part of your conviction, this time period ends sooner than otherwise. The government has made free criminal records for the public to inspect. An employer or a landlord performing a criminal background check on you will reveal that you were once arrested. However, you can expunge your records so that they also know that you were expunged and hence you are not guilty. A regular criminal background check will bring up records for 10 years and if you were arrested within this period, your record is going to show its ugly head again. Therefore, the best option for you is to expunge arrest record and go free of guilt.
If you are an employer, you can make a free criminal background check on candidates you have shortlisted to be employed. However, if you find that their records have been expunged, your decision to hire them must not be affected by the arrest.
However, even after expunging your arrest record, you should mention it when you are applying for a government license or a government job. But you need not disclose it to private organizations. Expunging arrest records also lets you get a decent education from good universities. However, it might affect your driving privileges because your expunction will be considered while issuing license of any nature, by the DMV.
Learn more on how to expunge arrest record so that you choose the shortest way to expunge your record. We provide you the necessary assistance to expunge your records and also other types of legal assistance as you need. To expunge arrest record, you must obtain a copy of it first because you will need to know information entered in it to fill the application form. There are different laws governing the type of expunction applicable for you. It is determined based on the type of conviction. If you had a probation period, it comes under the first category. People who didn't have a probation but just a fine will come under the second category and those who were convicted of a felony come under the third category.
You will have to find out the category and then learn if you satisfy the conditions to apply for expungement. If your check says that you are free to apply for expunction, you can fill in the form for expunction and submit it to the court. This will be done by your attorney and you must also notify the victim or the prosecutor. We give you legal assistance for all needs. Feel free to call us for any questions regarding expunging records.