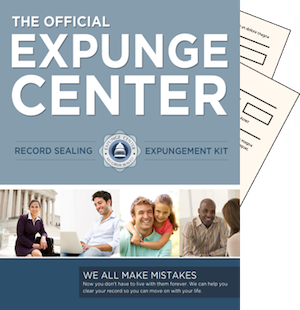 Expunge Record, Florida
[add_to_cart item="0010″ quantity="user:1″ ]
Some Floridians have to deal with living with a criminal history. These citizens may find it difficult to locate or keep steady employment due to the circumstances. Others may be paying hefty fines and court fees related to the incident. In some instances, receiving certain types of social services can be difficult. Students may be ineligible to receive financial aid. Needy families could face disqualification from some assistance programs like food stamps. The solution for many could be to seal or expunge records in Florida.
It is customary to obtain an attorney for Florida expungement or sealing process, but attorneys are costly and the process is long. A Florida expungement or sealing kit is a better option if time or money is a concern. The kit provides all the necessary information and tools needed to navigate the legal system with ease. Waiting on an attorney to file to correct paper can be frustrating, but a kit eliminates that frustration by do-it-yourself instructions. All the required forms and guidance come with the kit, and it costs hundreds to thousands less than an attorney. It also brings peace of mind while saving time and money. A court will determine if charges are eligible for expungement or sealing after receiving all the proper paperwork.
All states are different in regards to legal proceedings and laws. Florida's laws and statues about what offenses are eligible for expungement or sealing from a person's record are straight forward. Citizens may choose one arrest they want reviewed. The courts can determine if more than one arrest meets the eligibility requirement. This usually happens if subsequent arrests relate directly to the first arrest. Charges relating to sexual misconduct, sexual deviance, child pornography and other charges sexual in nature are not eligible for expungement. A person required to register as a sex offender or sexual predator is also not eligible. Other offenses ineligible according to Florida statutes are assault, battery, carrying a concealed weapon, use of destructive devices or bombs, child neglect, arson and cruelty to animals to name a few. Most eligible charges include various drug charges and misdemeanors.
Even after the court orders the records erased, some employers can still obtain the history. Most of the time accessibility of sealed or expunged records are limited to government (funded) organizations, for example, and this is to ensure the safety of the workplace and the citizens. Employers still able to view the information are criminal justice agencies and numerous state agencies that work with the children and elderly. Information is available for use in later criminal prosecution. Carrying a criminal history can be troublesome and stressful, but there is hope. Cleaning up a bad criminal history can bring stability, employment opportunities and a fresh start.
Feel confident to: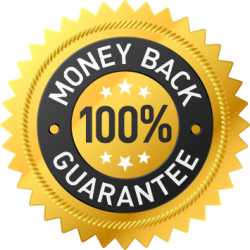 Apply for your dream job

Apply for home loans and scholarships
Have employers and creditors run background checks
and so much more with peace of mind. There will be no need to worry about family, friends, or potential or current employers discovering your past history.
[add_to_cart item="0010″ quantity="user:1″ ]
Take our quick and easy eligibility test before purchasing this kit to expunge your record in Florida.