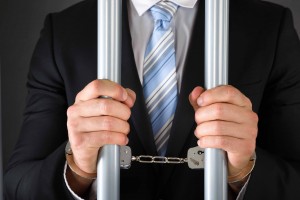 Cases are judged at two levels in America, the federal and the state level. Normally most crimes are prosecuted under state criminal law. US law defines federal crimes as ones that are considered illegal based on the stipulations of federal legislation such crimes include bank robbery, tax evasion, counterfeiting and aircraft high jacking. These crimes are the ones that are considered too serious to be prosecuted under state criminal law.
Agencies that are permitted to investigate crimes at the federal level include the Federal Bureau of Investigation FBI and the Drug Enforcement Administration DEA. The latter is more specifically concerned with federal drug crimes. Note that drug related crimes are considered both state and federal and can handled at either level. Other ways that persons arrested in relation to drugs may be tried under federal criminal law are, being arrested by a federal officer or being identified as an accomplice by someone facing federal charges. State and federal prosecutors can also make the decision to try a certain case under federal law.
The federal Bureau of investigation's main focus is to handle threats to America that are too serious for state and local authorities to deal with. The FBI acts as both a national security and intelligence agency and seeks to protect American soil from terrorist attacks, high technology crimes and corruption at all levels. The Drug Enforcement agency's mission on the other hand is geared specifically at investigating and preparing cases for the prosecution of individuals who violate the controlled substance laws. This agency also works along side other agencies to implement programs that seek to reduce the availability of illicit drugs both locally and on international markets.
Though primarily a law enforcement agency the DEA has designed several campaigns to educate the public especially the youth regarding the effects and penalties associated with drug use. Materials created to support this campaign are brochures, pamphlets, fact sheets and drug abuse curricula to be introduced in some state schools. The DEA believes that through providing such material to teens at various conferences and school meetings they can deter teens from beginning to experiment with drugs. This is done in an effort to try to lessen the drug problem America currently faces.
Laws that govern the distribution, possession and trade of illicit drugs in America date back to over one hundred years.  One of the first was the limit of alcohol in Massachusetts this law dates back to around 1830.  The development of polices and laws to deter individuals from drug use through prosecution has continued since then.  The Establishment of agencies mentioned above and passing of various drug laws are all in an effort to deter the 20.4 million individuals who currently use illicit substances as reported by drug statistics.
Drug statistics report that since 2011 usage rates have continued to increase. Marijuana which is the mostly commonly used of all drugs seems to the first drug with which people experiment. Listed below are the various drugs that individuals most commonly used as well as the penalties associated with each if convicted.
Cocaine
Criminal charges for first offense possession of 5 kilograms of cocaine should receive a penalty of no less than 10 years jail time. If any individual was hurt during the time that the crime was committed the time can be increased by as much as 10 extra years. The accused will also be fined a sum of 10 million dollars. Possession of the same amount of heroine is punishable by the maximum twenty years jail time or life imprisonment where a civilian was seriously hurt.
Marijuana
Individuals who are convicted for possession of more than 100 kilograms of marijuana could face a sentence of up to 10 years. Jail time and fines are doubled for second offences.
Trafficking
Note too that there are laws that stipulate the basic penalties for trafficking. Trafficking is manufacturing, distributing, importing or exporting illicit drugs. Involving children or engaging in such activity near schools could increase trafficking penalties by a great number of years. Typically drug crime law stipulates individuals can be fined over 4 million dollars for trafficking over a thousand kilo grams of marijuana.
Though the United States of America has developed several strategies, agencies and laws to tackle the crime problem there is still need for full co-operation from other institutions such as families. Like the DEA, parents must also consider educating their children about the negative effects of drug possession. Often time it is ignorance that causes certain teens to engage in such activity.  If parents are themselves unsure of certain facts relating to use of illicit drugs, it is advised that they visit the websites of some of these law enforcement agencies. These websites provide a wealth of information and can provide the basis of a very serious and well needed conversation between parents and teens.
Being convicted of federal drug crimes can affect an individual for the rest of their lives. There are even certain laws that hinder individuals from receiving state and government benefits for example financial aid, public housing or certain licenses. Therefore individuals must consider thoroughly the consequences of their actions before choosing to engage in such activities.
Finally recognizing that penalties for second offences are generally harsher than those for a first offense, individuals must try to acquire only one conviction. However, previously convicted individuals can be successfully rehabilitated in society and even go on to lead full and normal live