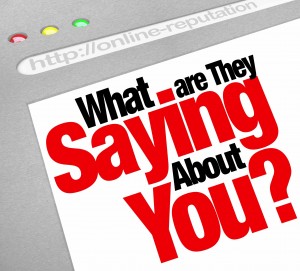 Have you ever been required to do a full background check? Perhaps you were applying for a loan, job vacancy, or even enrollment in a school. On the contrary, perhaps you were the one who requested background services for a potential employee or tenant.
This is an important process since full background investigation verifies information pertaining to an individual's employment, education, credit and criminal history. It also provides details about the individual's social security, driving record and potential terrorist activities.
More often than not, these checks help to employers or landlords to verify a candidate's eligibility since it highlights their character and the potential risk associated with selecting them.
In this day and age, employers and landowners are not the only ones who use background checks to screen individuals. A parent may do a background check on a potential in-law, though some will label this behavior as extreme.
Background checks can also be beneficial to those who are seeking a date, roommate or business partner. You may also seek access criminal records if certain individuals pose a threat or simply cause suspicion. They could be neighbors, co-workers or mere acquaintances.
Types of background checks:
Criminal record: A criminal background check provides information about an individual's criminal history. A potential employee, tenant or institution can find out if a person has committed sexual offenses or drug-related crimes. In addition, they can verify if a person has ever been arrested even if he/she was never convicted of a felony or misdemeanor.
Driving Record: Those in the transportation industry can verify a person's driving history, whether or not a potential employee has been the cause of several accidents or received traffic tickets. This will allow the employer to determine the level of risk associated with hiring the individual.
Military Record: This provides information about a person's military discharge (whether it was honorable or dishonorable). This is especially important since military officers can be discharged due to misconduct/ serious offenses including desertion or assault.
Credit Report: This usually highlights if an individual has filed for bankruptcy or maid lien claims. In addition, it shows an individual's history of borrowing and repaying. It provides valuable information particularly for financial agencies since it allows lenders to determine a candidate's eligibility for a loan or credit.
Identity Check: This verifies a person's identity. It will ascertain if a passport or other forms of identification are valid. It will ascertain your current address.
Background checks for employment
Employers often use background checks in the screening process. This allows them to separate the good, the bad and the ugly. Due to this process employers can reduce risk and improve there human resource capacity since they will only hire those with the right skills and also those whose history proves that they have a sound character. This is an important way of verifying the accuracy of information provided on job applications.
Who provides this service?
Those who require background check services, whether they are landlords or employers, must use Consumer Reporting Agency (CRA). This is required based on the Fair Credit Reporting Act. Also ensure that the CRA has a high standard. Otherwise, you can be sued.
CRA are not difficult to locate. A quick search online can help you locate them. For instance, you can search for the Consumer Finance Protection Bureau's list of CRA. All you need to do is type "Consumer Finance Protection Bureau CRA list" in a search engine and click "go". This list provides information about the biggest CRA nationwide as well as smaller CRAs that specialize in areas such as auto insurance or employment history. This list also provides the website, telephone number and address of these agencies. However, if you are trying to find a CRA, do not depend solely on this list since it is not all-inclusive, meaning it does not encompass every available CRA in the nation.
Can you get it for free?
You can do background checks for free online. Use the Internet to do your own research. Gather information by combining the details of what you know in the following categories:
Names
Employment/ Profession/ Education
Address/ Location
In addition, there are many websites dedicated to sources information based on background investigations. However, if you are looking for detailed information it is best to choose a professional service and pay the require service charge.
Tips
Research the laws and regulations that apply to background checks in your state. This will help you verify what types of information will be required/ requested if you do a background check.
Know details about the background check candidate. Knowing the individual's date of birth or middle name will make your search easier. You will be able to zone in on the right person since your search won't be bombarded with a list of persons who have similar names.
Check criminal databases whether state based or federal. Since arrests records and other details are public record you will be able to access much of this information online for free.
Avoid scams. One way you can do this is to focus on the price. Find out what most agencies charge for a full background check and avoid any agency which charges too much or too little.
If you have had a criminal past, make sure you investigate how you can qualify for Expungement.