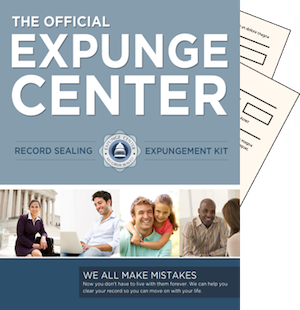 Colorado Criminal Records Expunge Kit
[add_to_cart item="0006″ quantity="user:1″ ]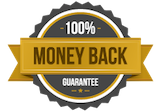 Colorado Expungement: Do you have a criminal history in the state of Colorado? If so, having it officially expunged will be seriously advantageous to your future. Why? Well, think about what a criminal record in Colorado negatively effects, the first being an application for a new job and career. It also affects your online public reputation, and with today's instant access to vital information on the internet, everyone can see your criminal history, including such key people as family members, children, dating partners, and perhaps most importantly, employers and coworkers. Thus, having your Colorado criminal history sealed or erased through expungecenter.com will give you the necessary emotional "release" and subsequent peace of mind regarding these aforementioned important areas in your life. Our economical and very simple "kits" walk you through each step in the process. And the best part is that our products are 100% risk-free.
Let us have a brief look at expungement laws in the state of Colorado. First of all, citizens who want to have their criminal history cleared in the state must not be guilty of a crime. Actually, Colorado has few laws regarding erasing criminal history because the state does not find criminal records problematic, per se. The state views these as both a necessary part of the criminal justice process and a way to provide the public with vital information to ensure the safety and security of its citizens. Thus, the conditions under which someone can petition the state court for expungement are quite simple; they primarily involve cases where a person has not been charged with a crime, was acquitted, or the court trial was dismissed. Also, if a person's case was dismissed because of a plea-bargain, then this person is only eligible for criminal history clearance after 15 years following the final day of settlement–and this self-same person must not have been charged with a crime for 15 years or more. Please keep in mind that some traffic offenses in Colorado may not be deleted from official records. Furthermore, unlawful sexual behaviors are not eligible for deletion.
However, take careful note that DUI convictions may be eligible for eraser under the following conditions: 1) One submits an official request to the state court. 2) The person is over the age of 21 and has not been charged with a crime while under the age of 21. 3) One has paid all the fines and fees associated with the original DUI offense. One final footnote–Colorado state laws provide for the automatic erasure of arrest records every three years.
So, get started immediately: expunge record in Colorado now by purchasing a special, highly effective kit from expungecenter.com. Before you know it, you will be on your way to some real, permanent peace of mind.
[add_to_cart item="0006″ quantity="user:1″ ]
Make sure that you have completed our eligibility test before adding this item to your cart.