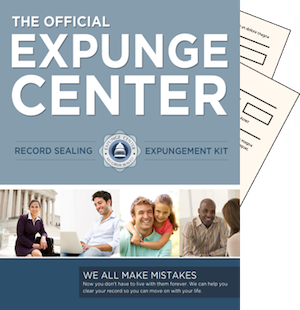 Arkansas Criminal Records Expunge Kit
[add_to_cart item="0004″ quantity="user:1″ ]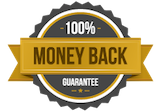 No matter how high the educational attainment of a person is, if a report of an arrest keeps comes out whenever that person's background is checked, getting a job becomes near to impossible. Since people with a criminal past usually get discriminated in society, an annulment could be their only hope.
An expunction or sealing is what is needed to be done when people want to remove any crime records from public's access. This way, companies and other entities that check their backgrounds will not be able to find anything that can be used against them. However, not everyone can get this annulment. The regulations differ in each state so a person who wants to petition must assess their chances first by finding out their state's law on the matter.
Expunction applicants usually get to a lawyer to ask for assistance when checking their eligibility for the petition. However, not everyone can afford to hire an attorney because of the fees. For this reason, they need to find a cheaper way to do it or else they will have to forget about getting a good job.
Arkansas Expungement
Just like in other states, there are also people who need to expunge record in Arkansas. To get this done, they first have to check and see if they are qualified for it. They then have to refer to the Ark. Code Ann. §16-90-902, which states that once the expunction is approved, the crime record is deemed to have not existed and the person can have the legal right to say that they never have conducted any crime.
According to the Arkansas law, all files of arrests, orders, docket sheets, petitions, and other documents relating to the crime can be removed or sealed. This means that once deemed qualified for expunction, everything that attests to the person's criminal past will be destroyed and there is nothing more that can be searched in regards to it.
For an Arkansas expungement, there are guidelines for those who are eligible for the process. According to the law, pardoned criminals are qualified except for those who were involved in sex offenses and violence against minors that resulted in serious injury or death. First offenders with controlled substance, traffic, and criminal charges who have completed probation are also eligible. Also, minors and those who were convicted of nonviolent felonies while under 18 can also petition for expunction. Those who were able to complete probation for certain offenses and were able to attain a judicial transfer from the Department of Corrections to the Department of Community Corrections can get annulled as well.
Simpler Expunction Option
People who want to expunge record in Arkansas have found a more practical way to get it done. This method is basically cheaper since they do not have to pay a lawyer. Furthermore, it is as effective as the first option which is why many people prefer this option.
Instead of consulting a lawyer, there is now a do-it-yourself sealing kit which, as its name suggests, allows applicants to process an expunction on their own. One company which offers this package is the Expunge Center. They have created this service to simplify the process and make it less costly than the traditional way of doing it.
The DIY expunction kit has everything an applicant needs for the petition. It has all the needed forms, documents, guidelines, and instructions. Also, they help people evaluate their case to see if they will qualify for a sealing. Moreover, the company guarantees a refund in case the petition does achieve any success.
A New Chance at Life
It is good to know that expunction has become more accessible to everyone. Since everybody makes mistakes, those who got their name stained because of some misdemeanor in the past deserve a second chance and the right to get out from the shadow of it. Sealing their past is the best way to handle this situation so that the experience can be buried forever.
[add_to_cart item="0004″ quantity="user:1″ ]'
Make sure that you have completed our eligibility test before adding this item to your cart.